The idea is to create an unexpected juxtaposition of monotone and colored elements. The curvaceous forms that's in monotone color is a reference to the different pasta shapes and sizes. The decorations are thoughtfully placed to balance out the otherwise open interiors. 
The composition then creates a high visual impact with the addition of colored lighting that changes the mood of the place at night. It will carry out
a fresh and nice vibe that's unique both in the morning relaxed atmosphere and at night cosmopolitan one.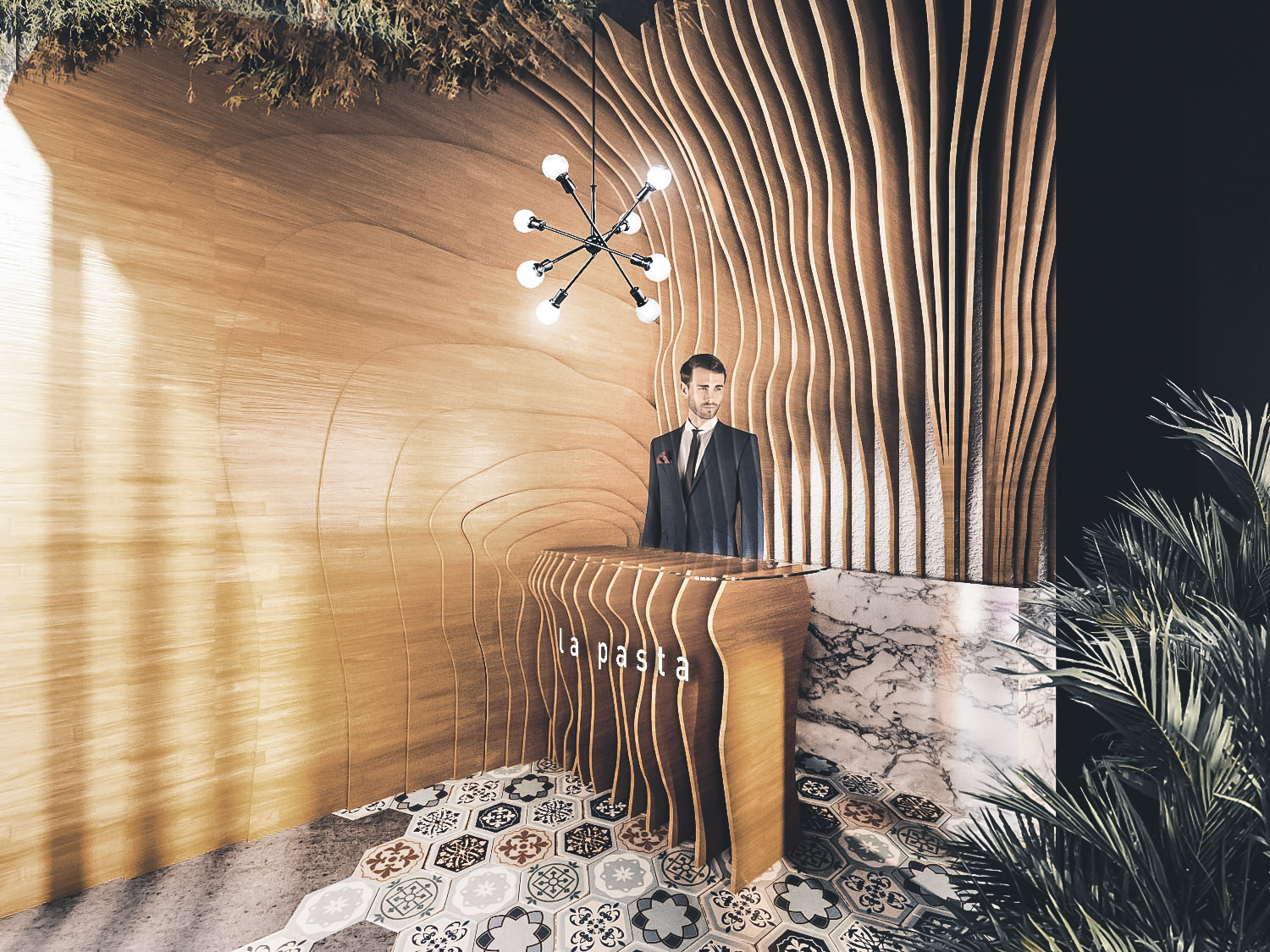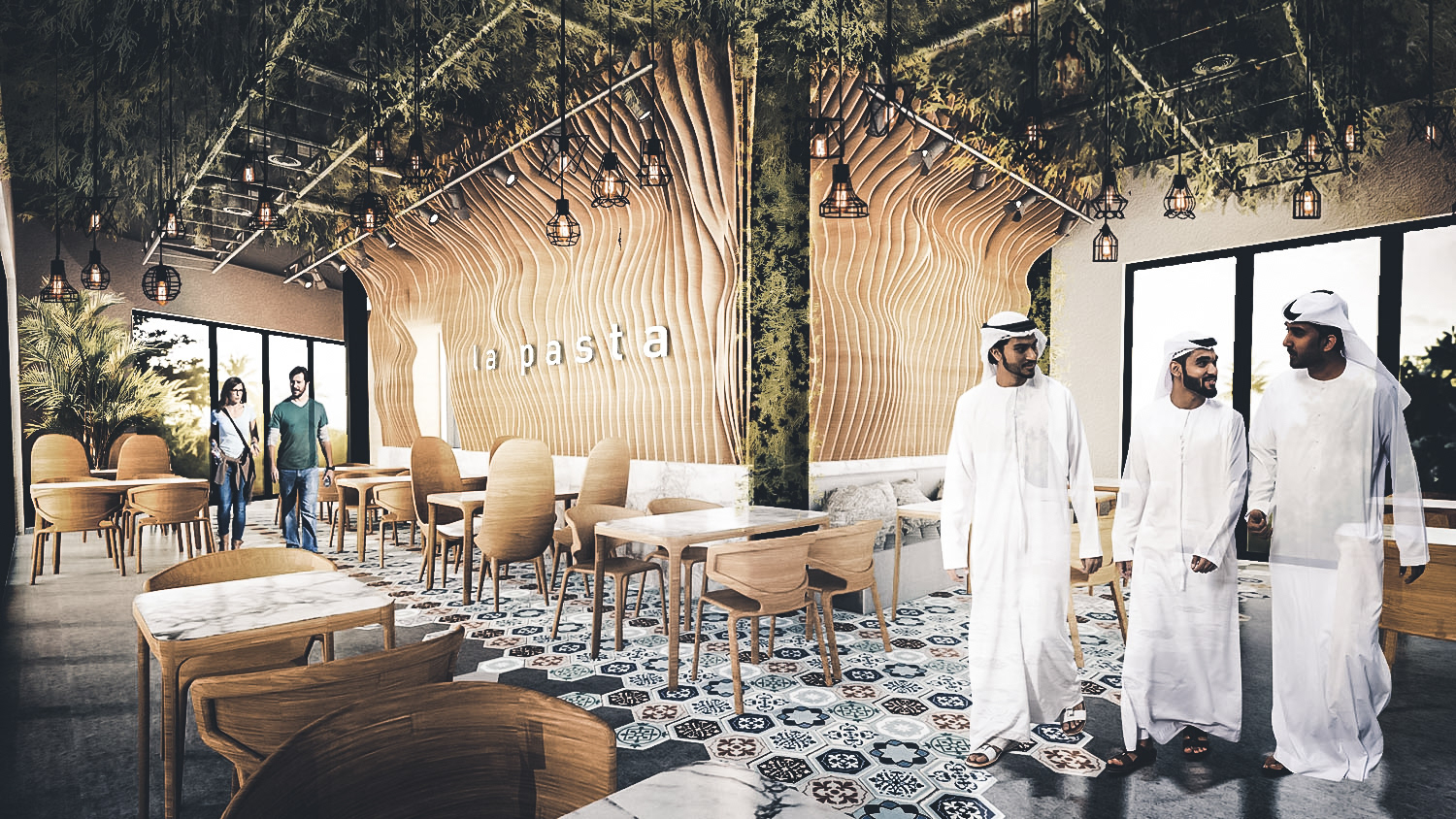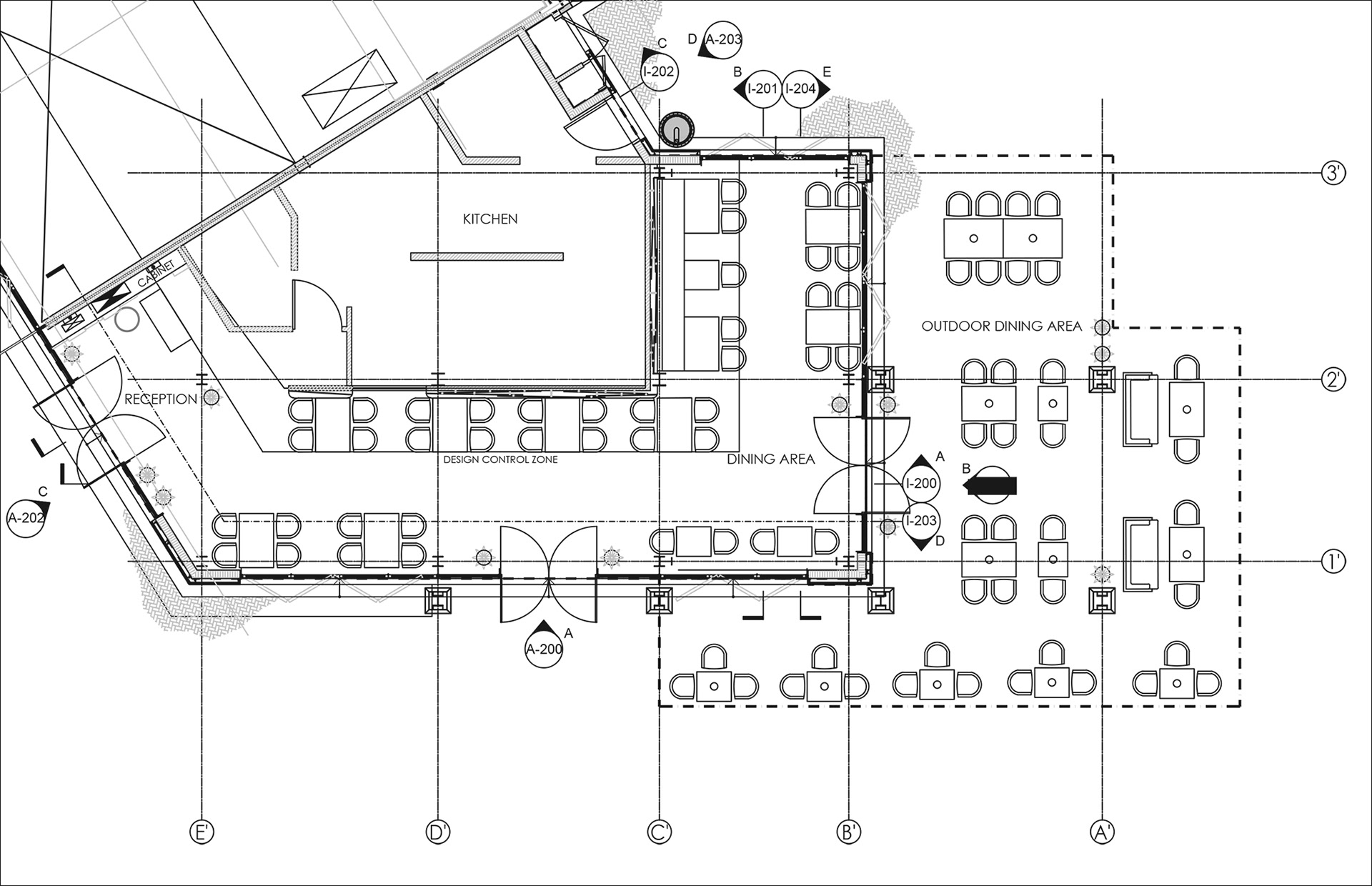 La Mer in Dubai, United Arab Emirates